About
Welcome to Pension Hibiscus and Welcome to La Digue, Seychelles!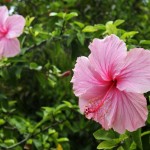 Since 2012, an annual recipient of TripAdvisor's Recognition Awards, Pension Hibiscus opened in 2009 under the ownership of La Digue native Jennita Socrate Bonaparte. With more than 25 years' previous experience providing exceptional customer service at hotels on La Digue and Mahe, Jennita provides her guests an idyllic oasis from which to enjoy the unique and stunning beauty of La Digue.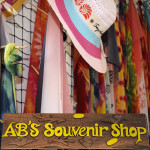 Ideally located within Anse Reunion on La Digue, Pension Hibiscus is just minutes away from the island's world-class beaches and is convenient to La Digue amenities such as restaurants, markets, bakery, bank/ATM, ferries, and boutiques. You can also enjoy high-quality, handmade pareos and other local crafts in A·B's Souvenir Shop next to the reception.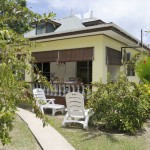 Pension Hibiscus' five spotless Rooms are all air-conditioned with private bathrooms, and four of the rooms offer a full kitchen for self-catering. Each room is ideal for a couple or families with 1-2 small children. Connected "double" rooms are also possible for larger families or for couples traveling together. Rates for low and high season and availability of breakfast (or half-board) are provided in our Rate Schedule.
A full range of Activities is available on La Digue,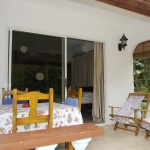 both on the island itself or on the sea. Of course one of the best things to do here is to simply rent a bicycle and explore La Digue on your own …or to find your favorite spot at your favorite beach reading a good book!
Enjoy some Photographs of beautiful La Digue and start planning your holiday! We look forward to seeing you soon!